Book description
The 610-page book is published in English and measures 6 x 1.5 x 9 inches in dimension. A big book, it weighs just under a kilo.
The Ultimate Crime

Ghana's hard-won reputation as the bedrock of democracy in a sub-region gone mad is threatened by a hallucinatory Chief of Staff who holds the ultimate hostage – the President of the Republic of Ghana. The entire security apparatus is helpless – unless they found someone with the requisite experience to infiltrate the heavily guarded Castle, thwart the dreaded 4th Battalion of Infantry, and break a sick President out.

The Ultimate Score

Dr. Alexander J. Cattrall wants no part in the fracas between Ghana's National Security Agency and a Chief of Staff who has suddenly declared himself President. But he takes extraordinary exception to the abduction of his twin sister. It is now time to settle a 23-year old score and help the country fulfill its vow to resist oppressors' rule.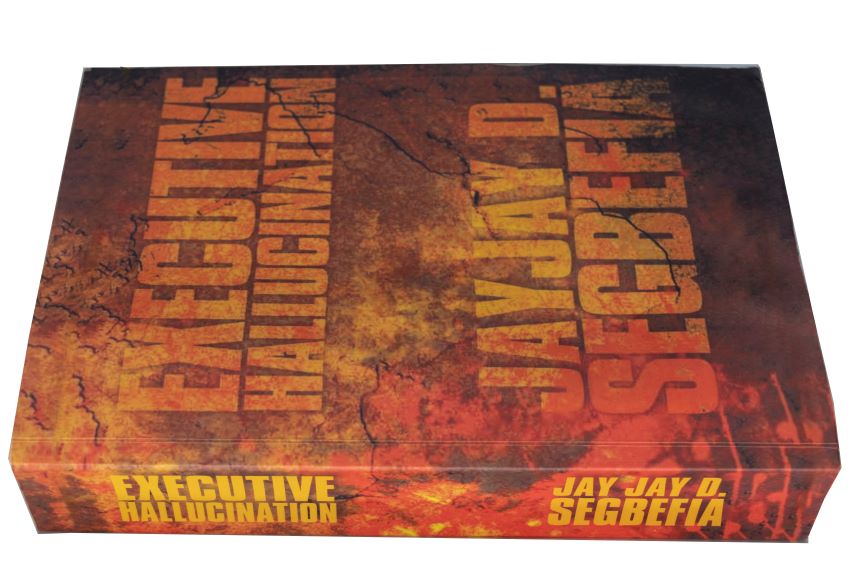 The Ultimate Madness

West Africa had gone mad again. Coups and counter-coups prevailed from North to South. Civil wars ran like wild fire from East to West. Everywhere was a bloody abattoir. In Liberia, the foolishness was perhaps, even more so. In the thick of that madness, a young medical student, seemingly not smart enough to comprehend the extent of the danger, arrive from Ghana. His one motive is the rescue of his twin – and anyone else smart enough to come along.

Reading Time

Depending on day to day circumstances, it takes about 7-10 days at 2 hours a day to finish reading Executive Hallucination
Sneak Peek
Here are sneak peeks into Executive Hallucination.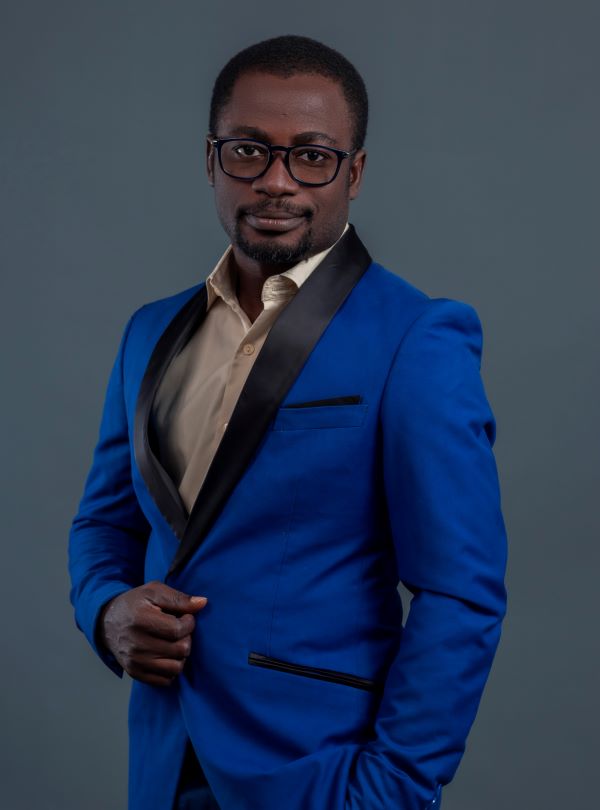 About the Author
JayJay D. Segbefia was born in May 1982 during the reign of terror of Ghana's Provisional National Defense Council, and is West Africa's leading outdoor adventure operative. He runs a lacustrine, mountaineering and outdoor adventure guiding company in his home country. He is a Mandela Washington Fellow and trained as a journalist at the Ghana Institute of Journalism.
JayJay is an entrepreneur as well and acquired his business management education from non-degree Fellowships run by Dartmouth College and Ohio University, both in the United States under the USG's Young African Leaders Initiative, and holds a MSc. in International Business from the University of Ghana Business School. He is in current pursuit of a doctorate degree in Business Administration from a European university. He writes novels like this, and future ones, as a hobby.
I'm not your quintessential reader, but when word got out of a thriller set in Ghana, I reached out for a brain-smacking, fast-paced, unforgettable copy of the Executive Hallucination. After Wakanda, goodness knows we all needed another African super-hero, and the characters in the book fit the description!

What an absolute page-turner! In-depth and captivating, the author takes you on a journey of breath-catching experiences through the dark days of post-colonial West Africa and weaves the story in settings that add up to a very coherent narration.

Executive Hallucination is a suspenseful, imaginative historical fiction which keeps the reader on the edge even after they have finished the book. The characters still live on in your imagination afterwards, and you can't help going back to it time after time.

This is a captivating story about West African power struggle and a brother's love for his twin sister. I could hardly put the book down once I started and was literally transported to the scenes in the story. This is a must-read for lovers of thriller.

The author creates relatable characters and arranges the plot in ways that keep you glued to the end. It also encapsulates my favourite themes in a novel: suspense, adventure, and the right dose of romance. And the book keeps calling me back to read again.
Home